Wedding days are one of the most memorable days for the bride and groom. These times are full of moments that are fleeting in just a wink. Hence, you will need wedding photos to relive them. From the walk to the aisle to your friends and family celebration, all of them will be in the highest quality albums that will last forever.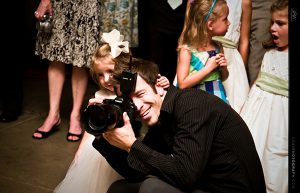 The only question is how will you elegantly and stylishly get the snapshots. Here come the tips and advice that you can get from this article. Make sure to browse everything for the best inspirations of your wedding photography.
1.Preparation is the biggest thing!
If you want exceptional wedding pictures, make sure to give enough time for everything. From selecting the best photographer to make up artist, prepare all you need to get them. Accordingly, research and interview people as much you can for it.
Beginning early is the key for this. You will not supposedly benefit from the time but also the vendors. They can prepare all the needed gears and equipment to give you only sophistication.
The photographers will still need to scout locations and fix props for you. Don't be annoyed because it is really time-consuming. Always remember that magazine-like wedding photos are spur of the moment. These are rehearsed to the last detail such as your clothes, make ups, and poses.
2.Don't expect so much!
Julia Glass once said that "I'd rather be pleasantly surprised than fatally disappointed." This refers to an expectation that could be used with New York photography too. Sometimes, brides and grooms want so much for their weddings. They want everything to be fairytale perfect.
In truth, you just need to expect lesser to get the best surprises. It is all about trusting your photographer after laying out everything you need. What do you need to do is explain what you want. Research for some inspiration so that you can talk more about it.
Choosing the right photographer is the most important factor here. Don't just go for someone because he offers cheaper rate or something. Then, it is better to have a pre-wedding shoot so you can see what to expect and get comfortable with each other.
3.Have fun!
Having the blast of your life is the last matter you need to do. Don't succumb to stress and anxiety of the upcoming special day. It is better to tread the planning with a positive vibe. Just enjoy selecting the best people for your cake, makeup, wedding photo and everything.
On the day of the celebration, smile your best! Don't forget the poses you learn to make the photos more flattering. You might get tired at some point but always remember that it is only once in your lifetime. Get ahead of tiredness and take lots of incredible snapshots to commemorate the day.
3 Tips for Making Wedding Photo More Elegant and Stylish

,